Specimen 919.27 Chronic Peptic Ulcer
Use the left mouse button to click on areas of interest. This image has "hotspots" and a brief description will appear in a frame to right of screen.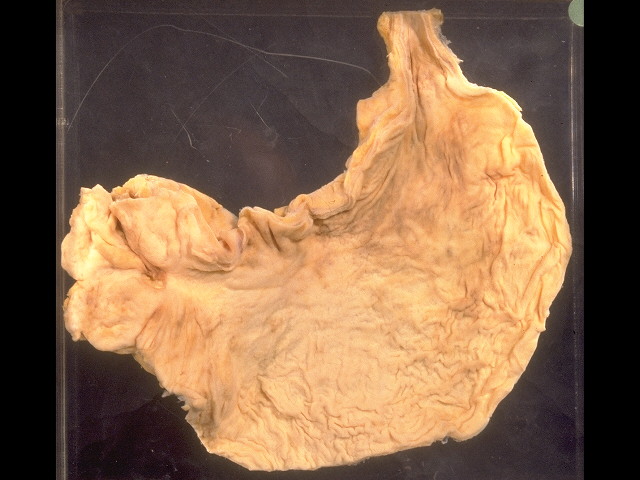 This specimen shows a stomach opened up to reveal a chronic peptic ulcer (circumscribed defect in the mucosal surface) in the pyloric antrum. The ulcer has eroded into a small artery, which caused severe blood loss.
---

919.27 Chronic Peptic Ulcer Close-Up

---