Specimen 942.11 Chronic Rheumatic Heart Disease
Use the left mouse button to click on areas of interest. This image has "hotspots" and a brief description will appear in a frame to right of screen.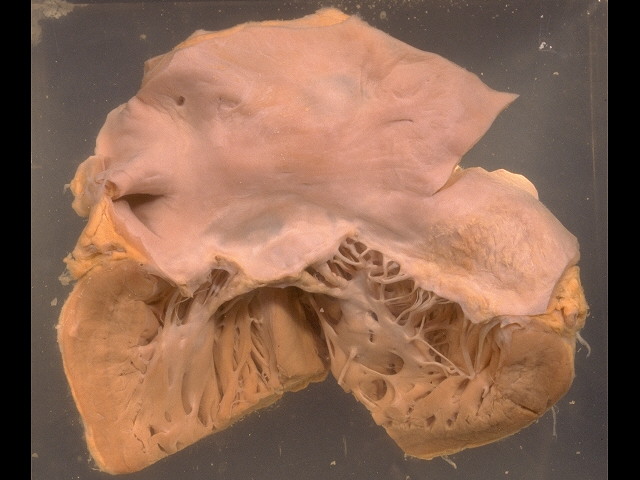 This specimen shows a heart with the left atrium and ventricle opened to display a damaged mitral valve due to chronic rheumatic heart disease.
---
View ECG trace of a patient with mixed mitral valve disease
View chest X-ray of a patient with congestive cardiac failure