Specimen 485.12 Carotid Artery Thrombosis ("Blood Clot")
Use the left mouse button to click on areas of interest. This image has "hotspots" and a brief description will appear in a frame to right of screen.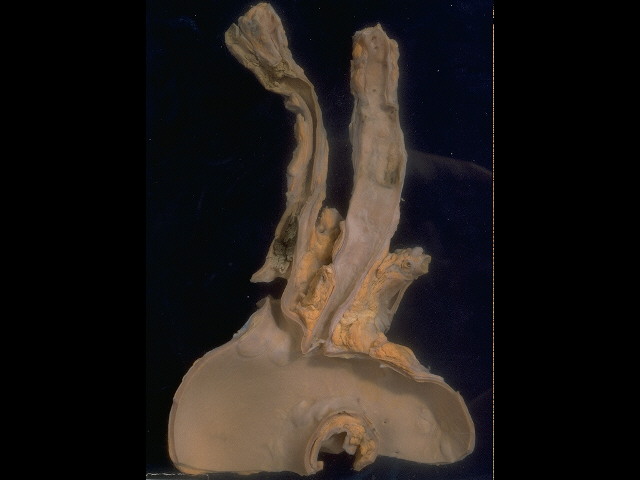 This specimen shows one of the major arteries to the brain blocked by a thrombus ("blood clot") caused by atherosclerosis ("hardening of the arteries").
---
Return to Museum of Human Disease Page