Specimen 1048.10 Lobar Pneumonia
Use the left mouse button to click on areas of interest. This image has "hotspots" and a brief description will appear in a frame to right of screen.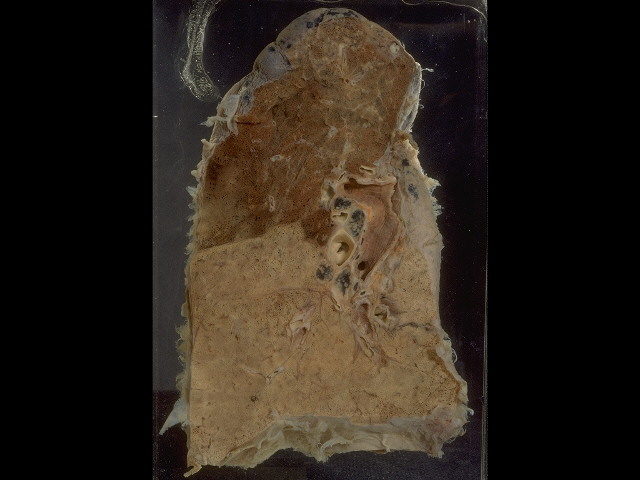 This specimen shows a slice of the left lung affected by pneumonia, caused by a virulent form of bacteria. The acute inflammation caused by the infection resulted in the solidification of the lower lobe, which became filled with inflammatory cells and exuded plasma rather than air.
---