Specimen 533.12 Pulmonary Embolism and Infarction
("Blood Clot in the Lung")
Use the left mouse button to click on areas of interest. This image has "hotspots" and a brief description will appear in a frame to right of screen.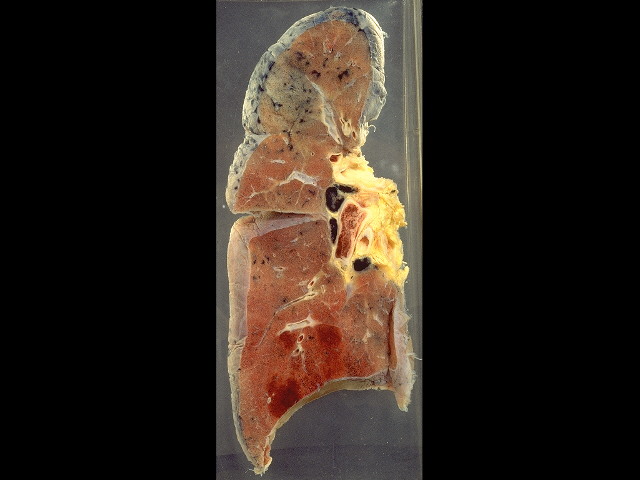 This specimen shows an area of dead lung tissue ("infarction") due to blockage of one of the major arteries to the lung by an embolus ("blood clot") originating from the deep veins of the leg.
---